InProcess at the Women's Forum 2013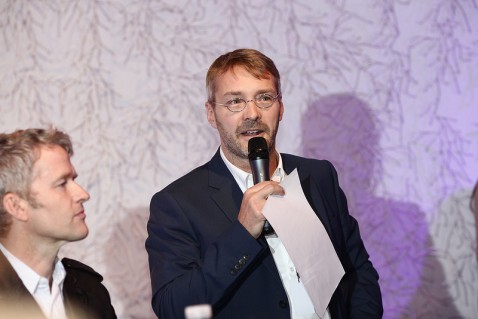 © Rights reserved Women's Forum for the Economy and Society
Christophe Rebours to facilitate the Women's Forum's Brainstorm Hub on creativity.
The 9th Edition of the Women's Forum Global Meeting will be held 16-17-18 October 2013 in Deauville with the theme "The open world: Compete, cooperate, create". It will ask how we can better marshal competition, cooperation and creativity to our mutual benefit.
Creativity is celebrated this year in The Discovery, the Women's Forum "off program," with a complementary program that asks What does creativity mean to you? Creativity is linked to business innovation and social entrepreneurship. Personal creativity shifts as people age and as digital forms of expression expand.
Christophe Rebours is honored to be choosen, as an innovation specialist, by the Women's Forum to facilitate The Discovery's Brainstorm Hub on creativity.
Competition is no longer strictly a zero-sum game. Opening to external ideas and innovating with partners are now keys to achieving collective success in business. Collaboration is also driving a revolution in education, and generating creative new solutions to some of our most difficult social problems. An array of related buzzwords – collaboration platforms, crowd-sourcing, crowd-funding, co-creation, complementors, coopetition – represent powerful trends towards greater openness. And these trends are reshaping the meanings of competition and cooperation, and reinvesting the bounds of creativity.
Details on the Brainstorm Hub sessions will be unveiled on arrival at Deauville. We hope to connect with you there!
From 10.16.2013
to 10.17.2013
................................
Deauville - France