HanesBrands
Dim creates new market segment
Awards
Etoile de l'Observeur 2014

1

Client context and challenge

HanesBrands boasts some of the world's strongest intimate apparel brands: Hanes, Champion, Playtex, Bali, Maidenform, Wonderbra and DIM. In 2011, the group sets up an ambitious new direction: from now on, 35% of its turnover would be generated by innovations.
To meet this challenge, HanesBrands must start to rethink the usage of lingerie and its irritants, provide a strong basis of insights and generate new concepts of bras.

HanesBrands chooses InProcess as its innovation partner for its strategic capability to merge the power of ethnography and the design thinking.

2

HanesBrands and InProcess' solution

. Our research started with an ethnographic fieldwork with lead users that push forward their bra usage: a tennis woman, a woman with breast ablation, a stewardess, a woman in a male environment (policewoman), an acrobat…
. The research led to opportunity territories, workshops, concept labs with users, quantitative tests
. 13 bra concepts & 3 prototypes
. To suit any of the group bra brands: Playtex, Wonderbra and Dim.


3

Impact

. HanesBrands created a products platform based on our research insights. It will deliver new product innovations over the years on the market.
. Competitiveness: Diam's Action Fermeté, the 1st bra born out of our innovation platform, quickly entered the sales top 5.
. New market segment: Diam's Action Fermeté features the Activ'Skin technology and created a new market segment: the bras that enhance the skin tone. Diam's Action Fermeté offers a softer skin (82% of women) and a firmer skin (77%).
. Excellent ROI: the Diam's Action Fermeté bra hit the shelves 18 months only after the kick off of our innovation process.
. Recognition : Diam's Action Fermeté won an Etoile de l'Observeur 2014 award.
. Strengthening the inhouse culture of the innovation by the usages: it leads to accelerate innovation (no huge investments, better competitiveness on the long term).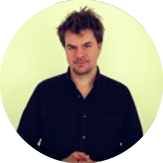 InProcess' ethno-centric approach allows detecting highly relevant consumer insights and turn them into potential user-centered product ideas. It was effective (... and pleasurable as well) to design altogether new concepts of products, able to fulfill our consumers' expectations and unmet needs with very interesting benefits and credible reasons why. In conclusion and as a consequence of such a virtuous circle of co-creation with the consumer, the final quantitative concept screening ended up with outstanding results. So we are confident our future products will be truly meaningful to women!
Nicolas Petitjean & Roberto Marchese -
Head of Corporate Innovation Europe & Market Research Director

Links