Premiere of Fondamentus® yesterday night in Yangon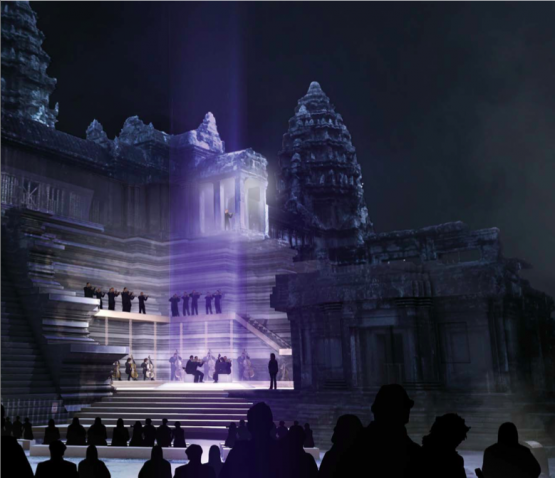 InProcess celebrates the premiere of Fondamentus® yesterday in Rangoon in Burma.
A fantastic cultural and artistic experience in mythical places, Fondamentus® embodies the values ​​of elegance, excellence, respect for History, energy, optimism and joy of the creative act: they are ferments of innovation!
We are all at InProcess extremely proud to support Fondamentus®. Because we do believe that creativity arises from a dialogue between practices (whether artistic or economic) that help the particular experiences resonate differenty and that grows the collective creativity. Christophe Rebours states that "the live show is a wonderful way for an entrepreneur to live and understand the notion of experience, here and now. This is fundamental because it is the usage experience of his services that will be at the heart of the creation of his future business model. The ideal usage experience drives to the innovation strategies that really impact people. "
Inprocess also offers to experience Fondamentus® to its best customers, large companies which consider innovation and economic creativity at the heart of their strategy and model.
Odile Perceau states that "Fondamentus will be the event of many 'premieres'! First time for the Royal Ballet of Cambodia to dance on a Western classical music, first concert abroad for the National Symphony Orchestra of Myanmar, and first and last time to present this "musical offering" to use one of Bach's expressions, in the precincts of the temple of Angkor Wat. We should realize that after these very special evenings, silence will return for many years in the highly spiritual center of Angkor Wat."
In addition to Yangon, three other exceptional Fondamentus® nights will take place on November 23 at the Royal Palace of Mandalay, and on December 5 and 6 in the sacred precincts of the Temple of Angkor Wat at Angkor.
Fondamentus® at Angkor will be broadcast by France 2 (French TV channel) and on a giant screens in Phnom Penh.
Follow Fondamentus® on the web and on Facebook.