SNPTV Summer University
Christophe Rebours brings his insights and innovation expertise to a debate on the social media influence on the TV business model. He notably focuses on the live broadcast of events, joined by crowds of thousands of individuals who sit in front of their connected TV – and who feel they share joy and excitement all together through their online communities.
06.29.2010
................................
Paris
Université d'Eté
du SNPTV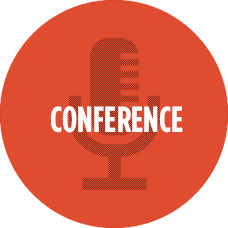 MtoM tradeshow
Christophe Rebours speaks at the Machine to Machine panel conference on "MtoM at the time of industrialization and mass market". InProcess deals with the industrialization issue from the original idea –the design of new MtoM usages by the observation of users- to the creation of new industrial and economic models. Christophe Rebours explains how exemplary MtoM products and services innovate and create value for industrials as well as end users. He emphasizes the main issues for the industrials, from the optimization of their performance and energy consumption, to the costs savings and the brand value. InProcess focuses on the strategic issue around the co-ordination of all markets involved in the same economic field in order to evolve harmoniously in a new ecosystem. Christophe Rebours illustrates his demonstration by the example of the textile field.
03.30.2010
................................
Paris